District VIII
Garden Club of Alabama
Member of
National Garden Clubs, Inc., Deep South Garden Clubs, Inc.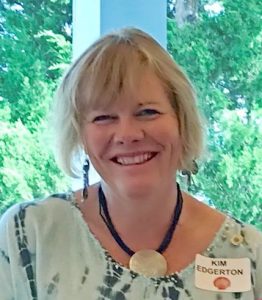 Kim Edgerton
District VIII Director
2021 – 2023
Click for email
Be sure to scroll down the page to see all our announcements and news.
---
2022 District VIII Events
October 2022
District VIII Fall Meeting, October 20, 2022
in Foley, AL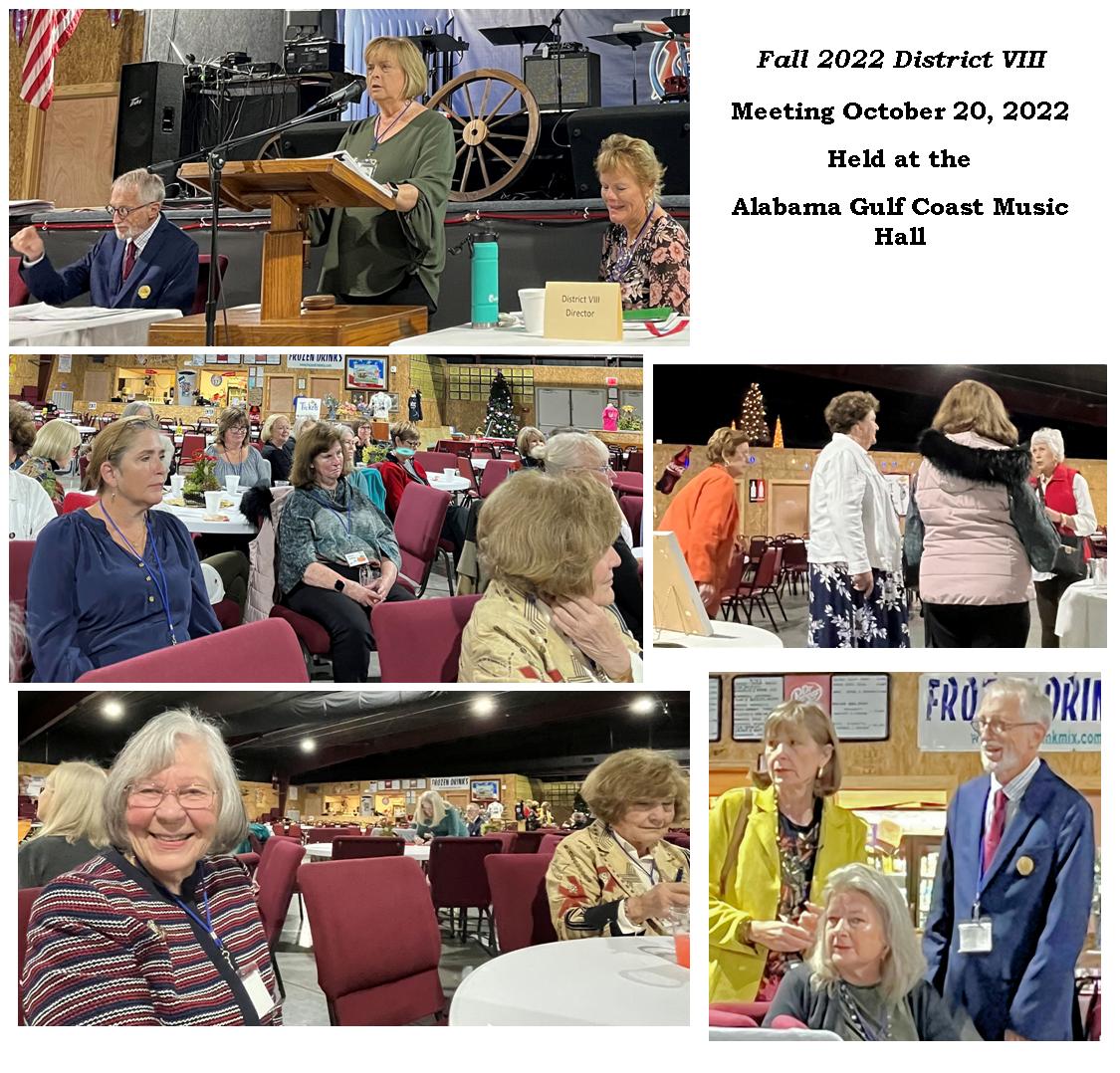 ---
September 2022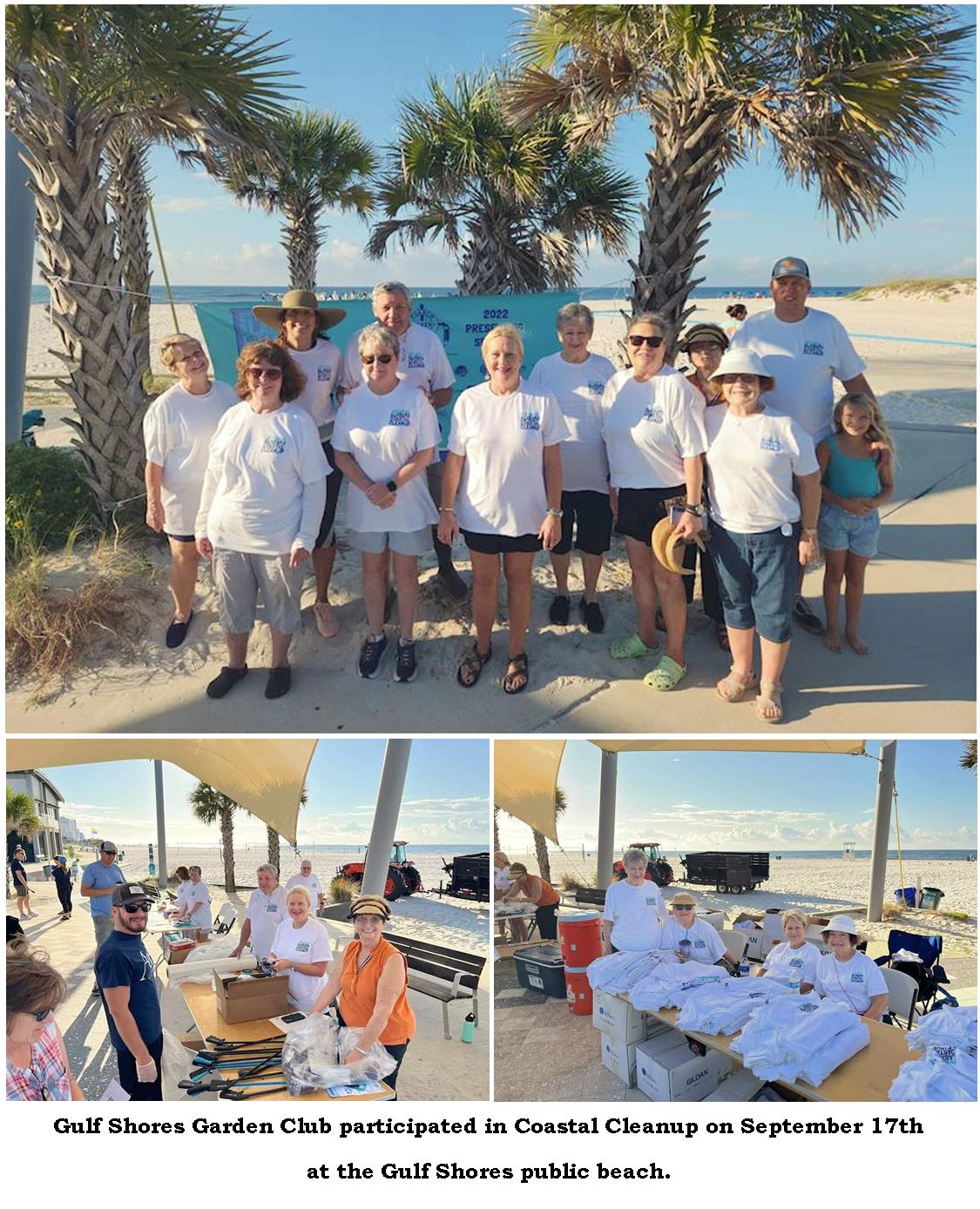 ---
2019 District VIII News & Events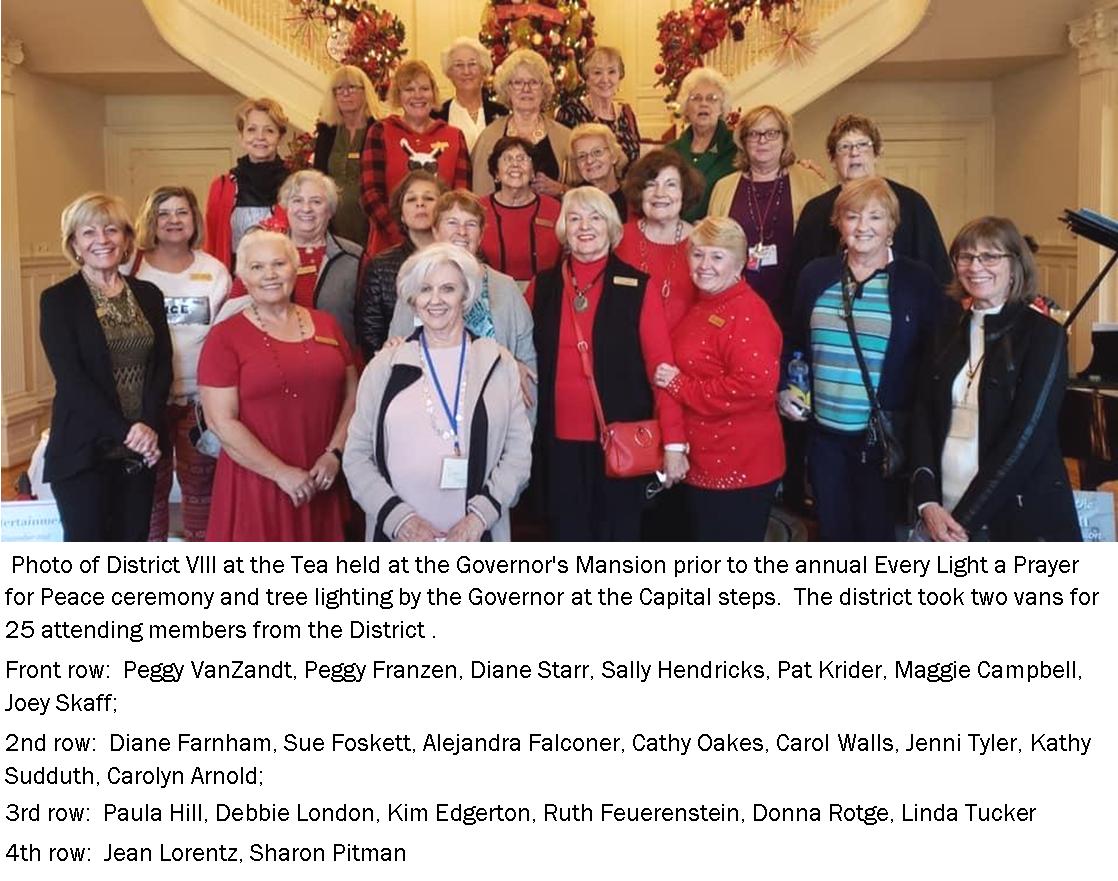 ---
District VIII Fall 2019 Meeting  –  October 21, 2019
Coastal Arts Center
Orange Beach, AL  36561


---
The Spanish Fort Garden Club held a Flower Show at the Baldwin County Fair September 17-21, 2019.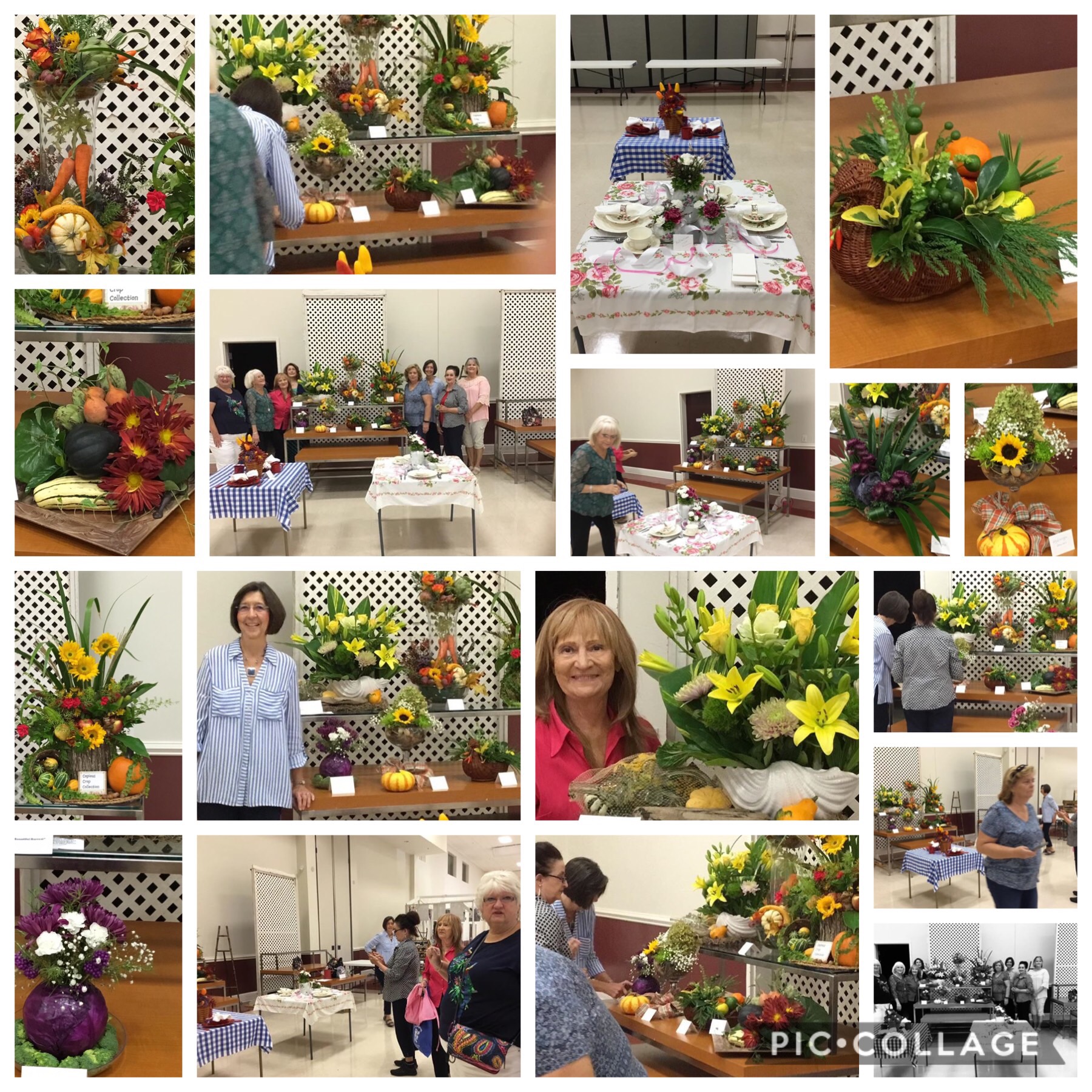 ---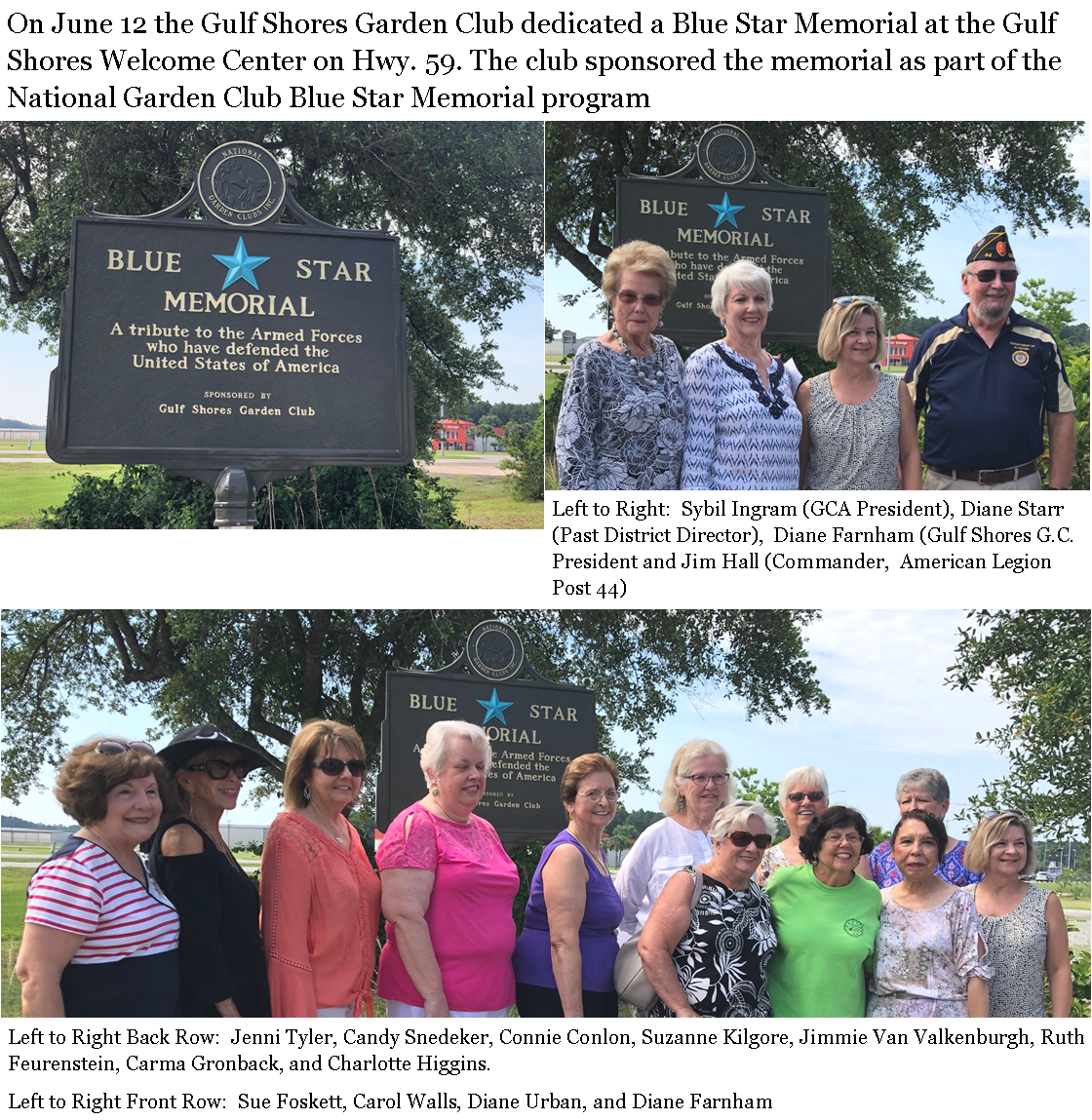 ---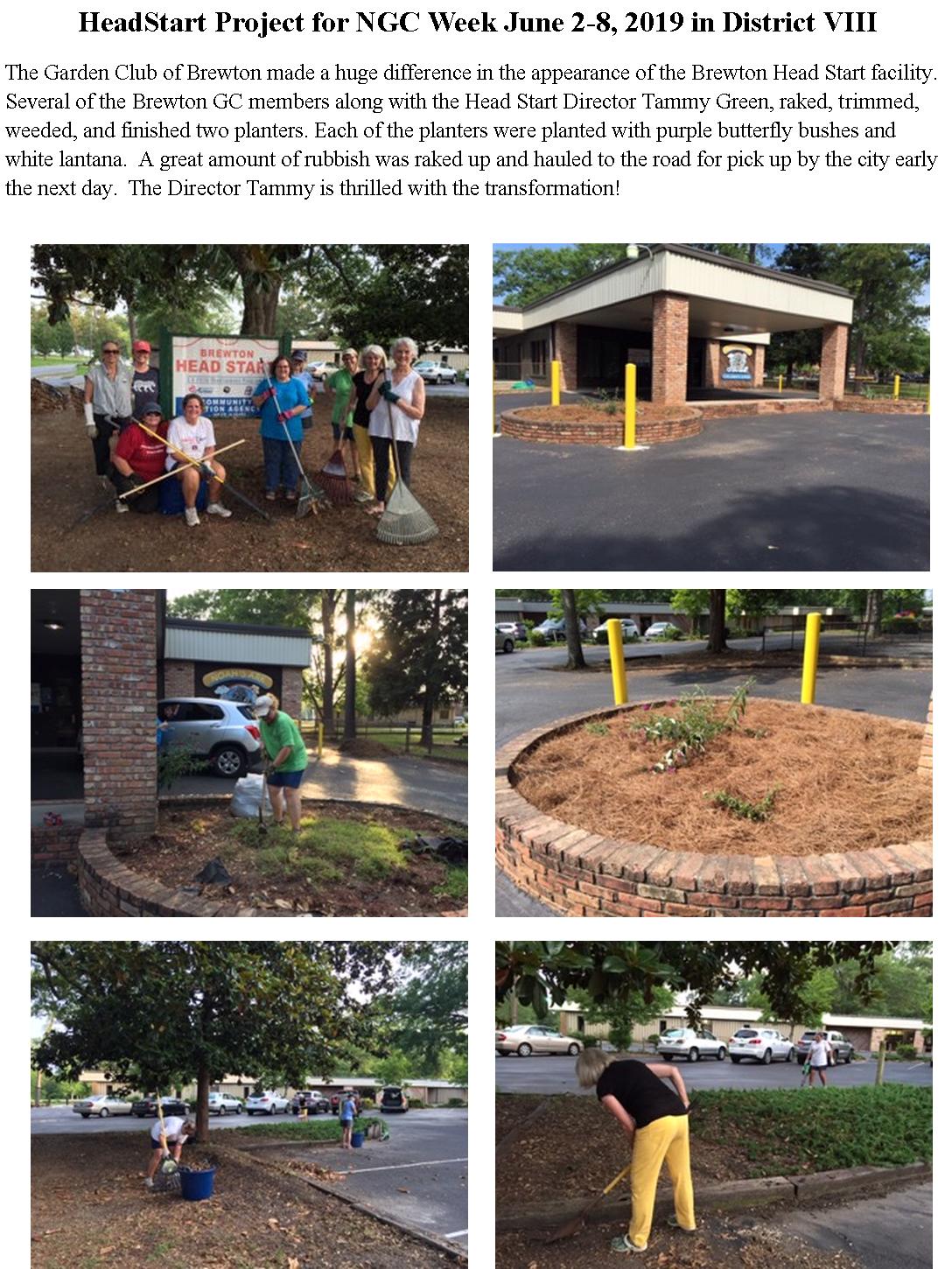 ---
District VIII Fall 2019 Board Meeting
For a Generic District Meeting Registration Form click  –  Here
---
District VIII Photo Gallery
District VIII Fall Meeting Photos 2018
Theme –  "Designs From Your Garden"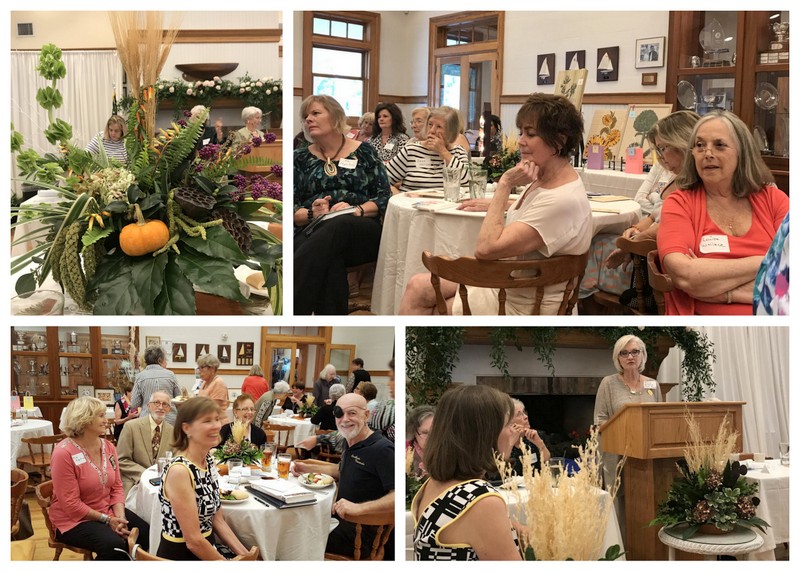 District VIII Photo Gallery
Click on any photo to enlarge it and activate an interactive slide show.
District VIII Fall Meeting, October 16, 2017
Hosted by Gulf Shores
"To Have a Full Plate, Bees Must Pollinate"
---
Click on any picture to enlarge it and begin slide show.
---
---
Protecting Aquatic Ecosystems Award Application
Garden Club of  Brewton
Protecting Our Aquatic Ecosystems – "NO DUMP" Conecuh Woods Landfill
Mary Charles Akridge
Will we allow "ALABAMA THE BEAUTIFUL" to become home to our nation's largest dump? "No",  says the Garden Club of Brewton, if we join forces with our already organized neighbors to the north in Conecuh County and beyond. The club voted to support the Citizens for a Clean Southwest Alabama upon the emotional outcry of our newest member, Wendy Folmar.  At the March 4th GCofB meeting, she stressed the aquatic ecosystem impact of the Conecuh Woods Landfill proposal.  She shared that additional information would be presented at the public hearing to be held on April 11, 2011. This public hearing would precede the vote by the Conecuh County Commission to approve/deny the landfill. The vote was taken and passed on April 18 and approved against overwhelming regional opposition. This opposition included 14 municipalities in Alabama and Florida, 5 county commissions, the Nation of Creek Indians, Coastal Gateway Economic Development Authority, Escambia County Soil and Water Conservation-Florida, and Monroe County Board of Realtors.
Club members purchased "No Dump" t-shirts, mobilized car pools to attend the hearing to be held April 11, 2011 at Reid State Technical College in Evergreen, Alabama. Approximately 20 members attended the public hearing with some members walking to the microphone to express their opposition to the landfill. Many members took leave from work to voice concerns and to hear environmental engineer Hal Wood, hired by Citizens for a Clean Southwest Alabama present the environmental impact of this proposed mega landfill.  At the hearing, an issue raised with the proposed Conecuh Woods landfill site, if approved, would be above the Floridan Aquifer System. Members were shocked to realize the proposed site was located inside the Bahama Fracture Seismic Zone, where earthquake activity has occurred and sinkholes have developed nearby. This should be exclusionary criteria. A second exclusionary criteria are wetlands along and adjacent to the proposed site.  Questions were raised about the breach of hazardous waste leaching from the landfill liner system into the ground, wetlands, streams and rivers and downstream into the Gulf of Mexico.  Engineer Hal Wood gave the proposed landfill a score of 20.  The minimum for an acceptable site is 28.  He stated that the location is poorly rated by soil types present there for daily cover and final cover. Daily cover is critical to minimize leachate generation according to Mr. Wood.
Members of the Garden Club of Brewton supported fundraiser dinners, made major donations to help defray the attorney fees, and one member donated a stay at her beach condo as a fundraiser. All were encouraged to be diligent about displaying "No Dump" yard signs, wearing their buttons, t-shirts, and posting bumper stickers. Members were vocal with elected officials about the urgency to delay the vote and any other action by the Conecuh County Commissioners. Critically important to the cause was the 2 year moratorium introduced by Rep. Alan Baker, District 66-Escambia and Baldwin and passed by the state legislature in May 2011. This bill authorized ADEM to conduct a study of the landfill permitting process and to bring forth recommendations to the legislature. During the fall district meeting, State of Alabama Garden Club President, JoAnn Wade, addressed her platform of Protecting Aquatic Ecosystems.  District VIII Director, Mary Charles Akridge, apprised Wade of the efforts of the Garden Club of Brewton and asked for assistance and direction in a partnership beneficial to district, state, and national membership. The ongoing battle to defeat the Conecuh Woods Landfill was again addressed at the January 10, 2012 Garden Club of Alabama board meeting in Birmingham.  A resolution was offered, on behalf of the membership, to support District VIII and the Citizens for a Clean Southwest Alabama to prevent the 5,000-acre landfill near Repton, Alabama.
In summary, we have informed, educated, mobilized, and developed a plan of action for the membership of Garden Club of Brewton, District VIII, State Garden Club of Alabama, and now are including Deep South Region and National Garden Club, Inc.  We utilized email, personal contacts, district meetings, board meetings, and the Garden Club of Alabama, Inc. website and Facebook in this partnership in "Protecting Our Aquatic Ecosystems" in Alabama and Florida.
Aquifers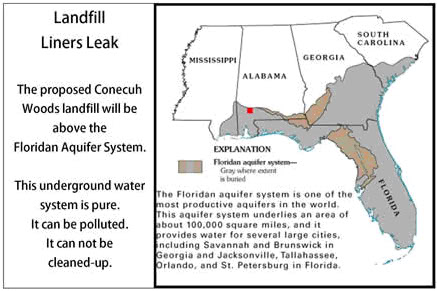 WE NEED YOUR HELP!
CCSA (Citizens for a Clean Southwest Alabama) was organized in January 2007, when Conecuh Woods first proposed dumping the largest landfill in the United States on Conecuh County. Time, energy and money have been donated for this ongoing fight, but it is far from over.
Donations:
Send checks to United Bank, P.O. Box 787, Monroeville, Alabama 36465, Attention: Phyllis Bell. Make checks payable to CCSA (Citizens for a Clean Southwest Alabama). Our non-profit tax number is 51-0618216.  More information at: http://www.nodumpconecuhcounty.com/index.html
JOIN US IN THIS FIGHT!!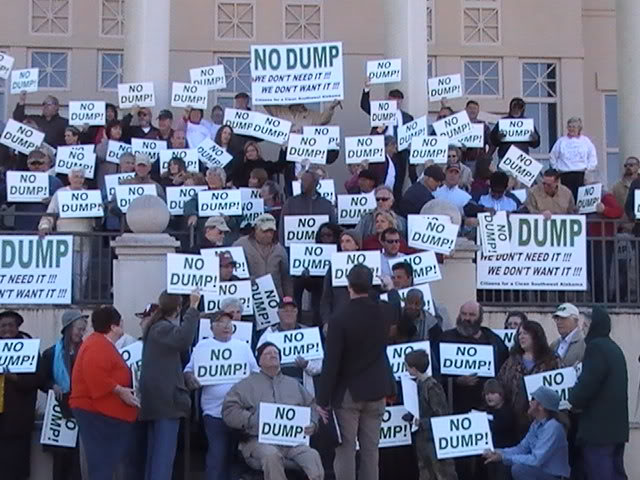 On the steps of the Conecuh County Courthouse, citizens gathered to protest the 5,000 acre mega landfill application by Conecuh Woods.