"Every Light a Prayer for Peace"
Every Light a Prayer for Peace was started in August 1951, because members of the GCA wanted to show their support to those serving in the Armed Forces. Dorothy Parrish of the Greensville Garden Club, was instrumental in starting the program.  The idea was to have live lighted Christmas trees to be turned on simultaneously all over the state.   A contest was held asking high school students to submit prayers titled "A Prayer for Peace." The winner was Emma Frances Bullen, who read her prayer at the tree lighting.
The program broadcast from Selma, AL. with Mrs. Carl Edwards (then GCA President)
turning on the lights with these words,
"As we place our hands upon this switch, we ask that each person over our state bow is head in a moment of silent prayer and as the lights flash on from one border of Alabama to the other pray in unison—every light a prayer for peace."
          The ceremony was moved to the capitol in Montgomery in 1969, with Gov. Albert Brewer lighting the State Christmas Tree, and the Huntington College Chorus providing music.  It was held until there until 2015 when the program was suddenly cancelled.  

In 2016 and 2017 a ceremony was held at the American Village near Montevallo, AL.
The ceremony returned to the capitol in 2018 where it has remained. 
For Photos of Recent Years See Below
2022
2021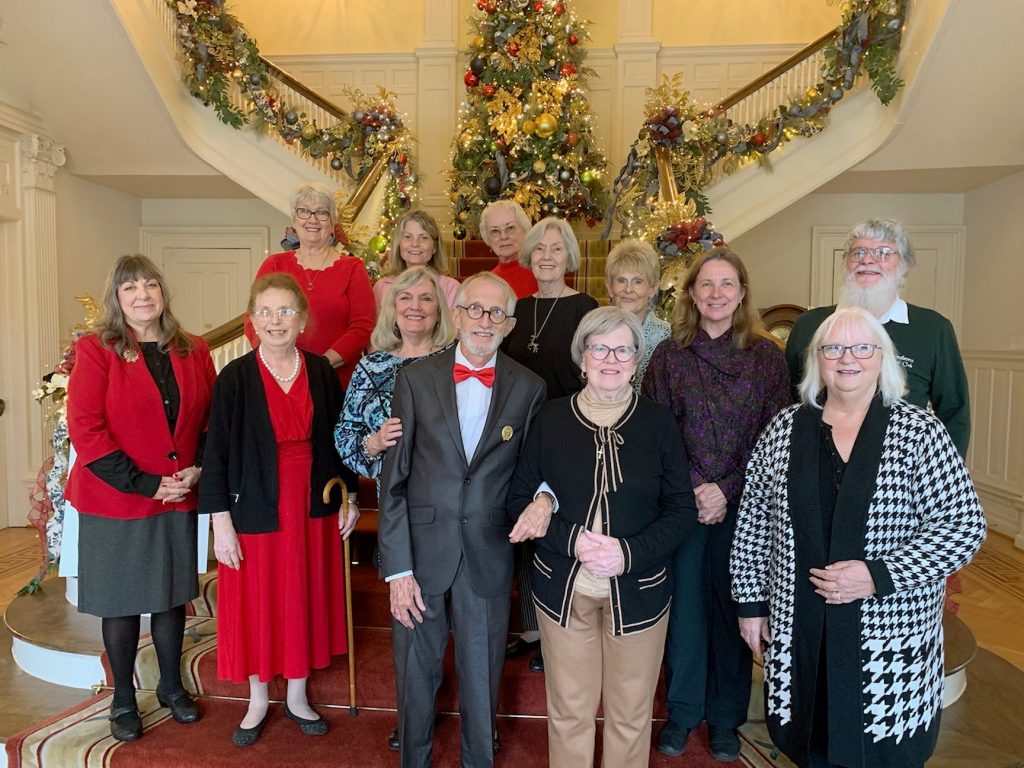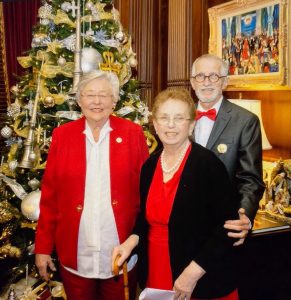 2020  Christmas Tree Lighting at the Capitol

2019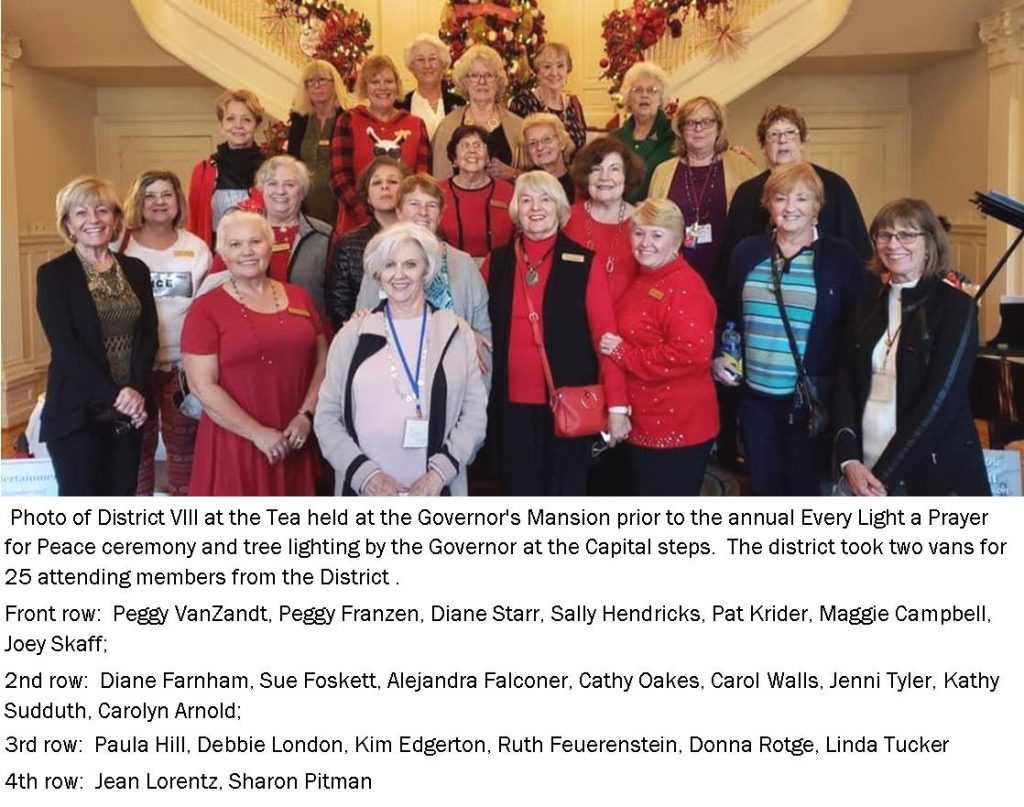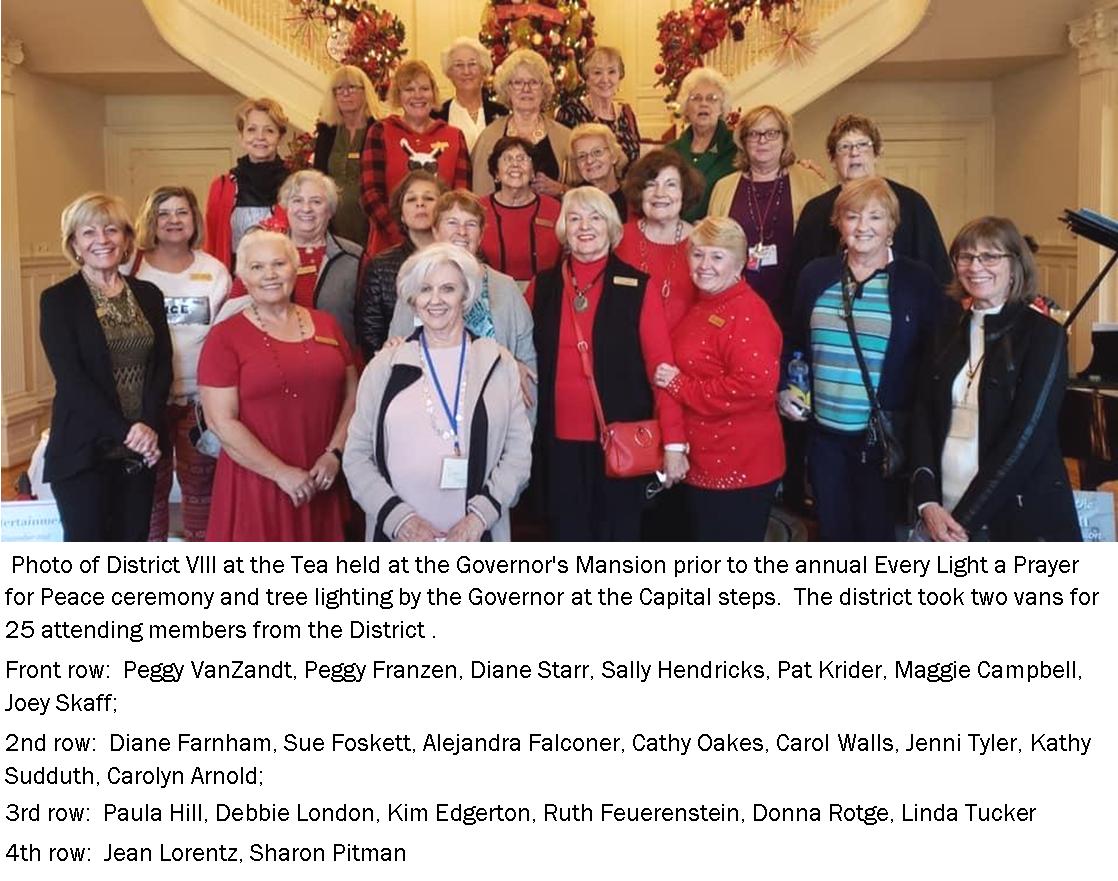 2018 
December 7, 2018
Tea at the Governor's Mansion
Hosted by Garden Club of AL – District I
---
2013 Photos
2013 Every Light a Prayer for Peace