District I



"Nurture Today for Tomorrow's Beauty"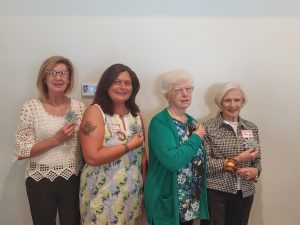 District I Officers:  (L to  R)  Lynn Pettus, Treasurer; Mary Kathryn Wiggins, Recording Secy; Barbara Wilson, Vice Director; and Carolyn Ellinger, Director.
---
District I Events
2023
October
Fall Meeting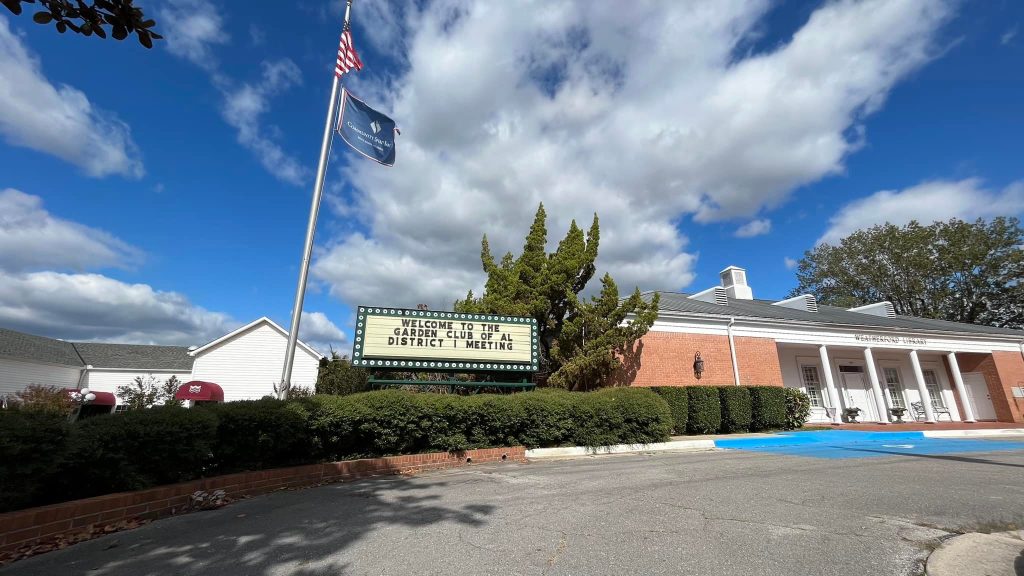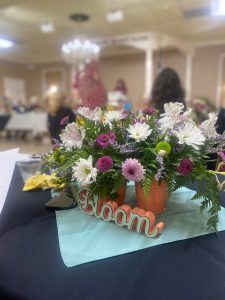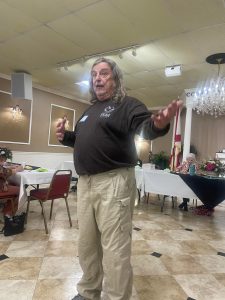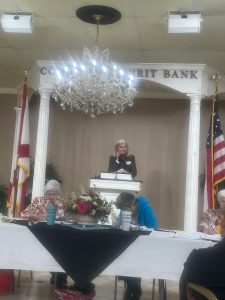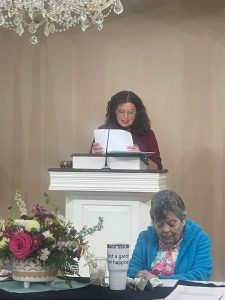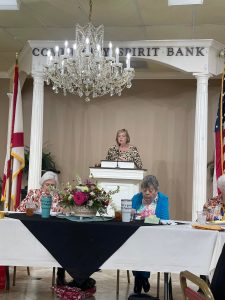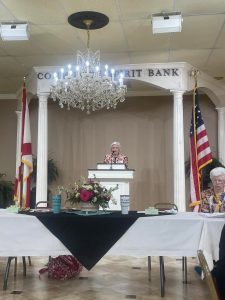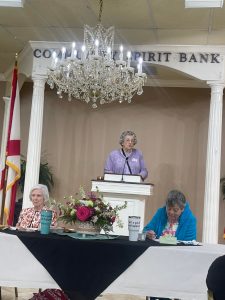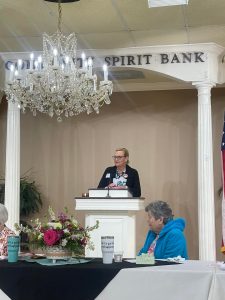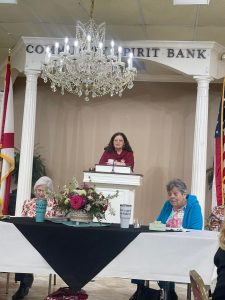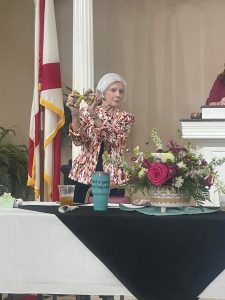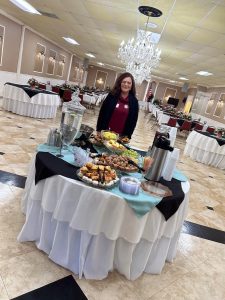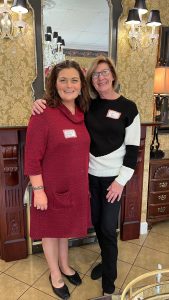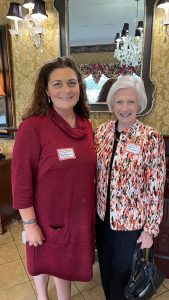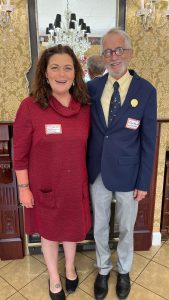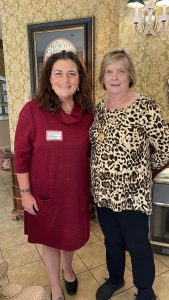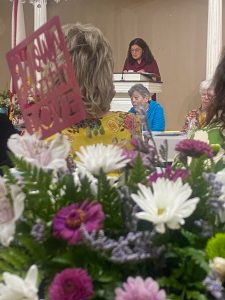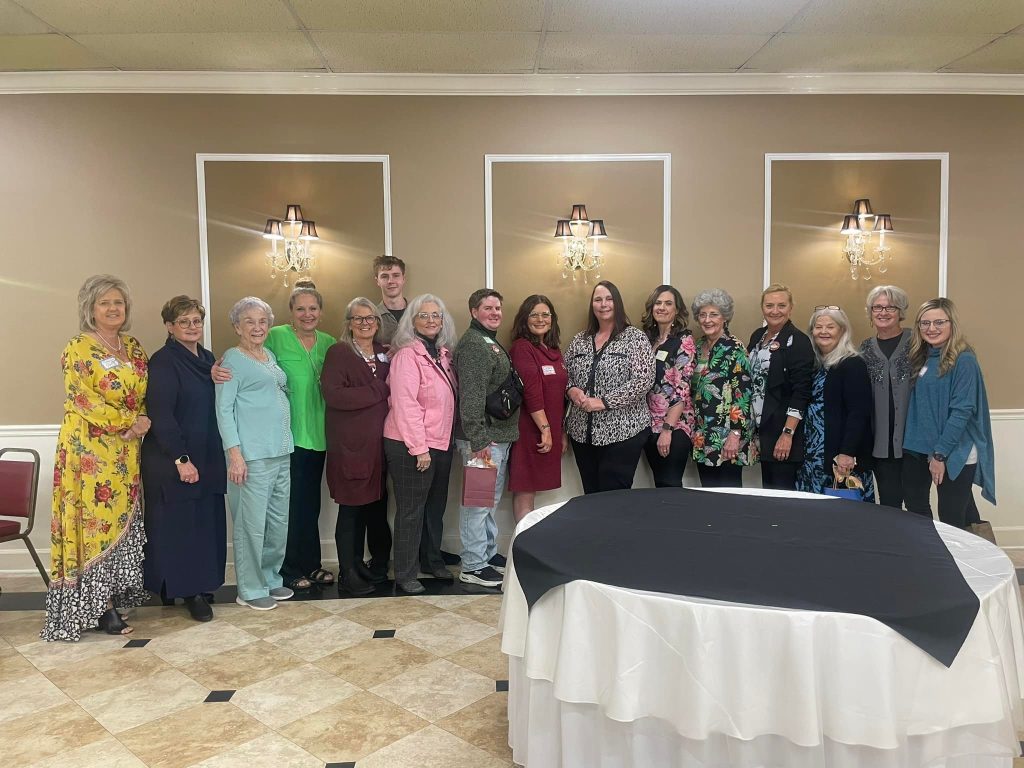 Spring Meeting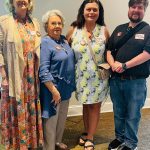 ---
2020 
The DISTRICT I SPRING MEETING & LUNCHEON
hosted by the Muscle Shoals Council.  May 7, 2020,
The Annex at Tuscumbia Church of Christ
Theme:  Honoring and Preserving the Beauty of God's World
2019
 Fall  Meeting in Huntsville  –  October 17, 2019
Valley Hills Country Club, Huntsville, AL 35802

---
 Spring 2019 Meeting and Installation of District I Officers for 2019-2021

District Officers for 2019-2021 (left to right):  Jane Michel (Parliamentarian), Chris Johnson (Historian), Ann Dillman (Corresponding Secy), Jane Johnson (Recording Secy), Tricia Mitchell (GCA Pres.), Albert Dillman )Vice Dir.), Brenda Willis (Director)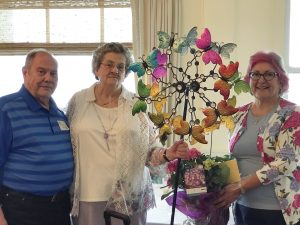 Gift to outgoing Director Chris Johnson
 2018 
Fall Meeting
Theme  –  "Dragons and Damsels In My Garden"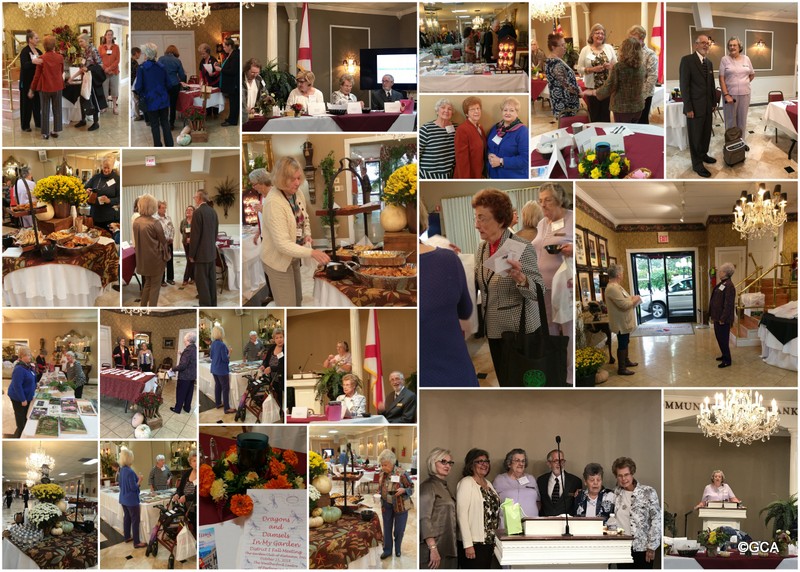 ---
2017
 Fall Meeting
District I Projects
District I Garden Club members volunteer many hours each month at the Huntsville-Madison County Botanical Garden.
Members of Forever Green Mountain Garden Club, Huntsville District I in front of their display window at the library promoting Garden Club Membership.

The membership display made by Forever Green Mountain Garden Club, Huntsville, District I.
These pictures were featured by NGC.