---
Garden Club  of Alabama 2023 Convention
Registration form   PDF Format
Tentative Convention Schedule  PDF Format
Hi Everyone,
Here's the link to book Springhill Suites in Orange Beach for 2023 Convention being held April 10-12!
https://www.marriott.com/events/start.mi?id=1651779962003&key=GRP
 We were able to negotiate price down to $149 for King Suite room with pool view and $169 for Double Queens Suite with balcony-/ both have sofa beds.  This hotel is right next to the Orange Beach Event Center where convention is being held. Parking is free and they offer a hot breakfast that changes daily-continental plus is way it was described to us. We encourage folks to book early and they will not charge you just credit card hold.  The King rooms are only available at this price days of convention, but the doubles available days before and after.
You are welcome to stay at the condos a few short 4 minutes walk or anywhere else you choose.  We are not committed to any hotel for room minimums.
Perdido Beach Resort will also offer us a special rate in the coming weeks where we had planned original convention 2020. I am not sure of pricing at this time.  Please book early and you can cancel up to 72 hours before is my understanding-just read to be sure for yourself.
Looking forward to fun at the beach!
With Appreciation,
Kim Edgerton 
Convention Chair
574-210-9350
  Our annual Convention is coming up on April 10-12, 2023, in Orange Beach, Alabama.  This year we are seeking sponsorships from various businesses, organizations, and people to help defray the cost of this event. We have set a goal of $5000; this money will be spent to put on the event.  We can't meet our goal without the help of people and businesses like yours.  Would you consider donating to help sponsor our event?  By giving to the Garden Club of Alabama you will help our club further Horticultural, Environmental, Landscape, and Floral Design education in Alabama.  We will place your name or businesses' name on our donor board and in our convention program.  Our attendees come from all over Alabama.   We hope that we can count on your support to make this year's GCA convention memorable to all involved. 

  Please fill out the Donor form and send it back or call Kathy Sudduth at 251-978-0661 and she will pick it up from you.  You can also email her the form at kathymsudduth@gmail.com.

  If you are interested in an ad for our Convention Program -    Click here and follow the directions on the form.

Thank you in advance for your support!
Kim Edgerton 
Convention Chair
574-210-9350




---
Garden Club  of Alabama 2022 Convention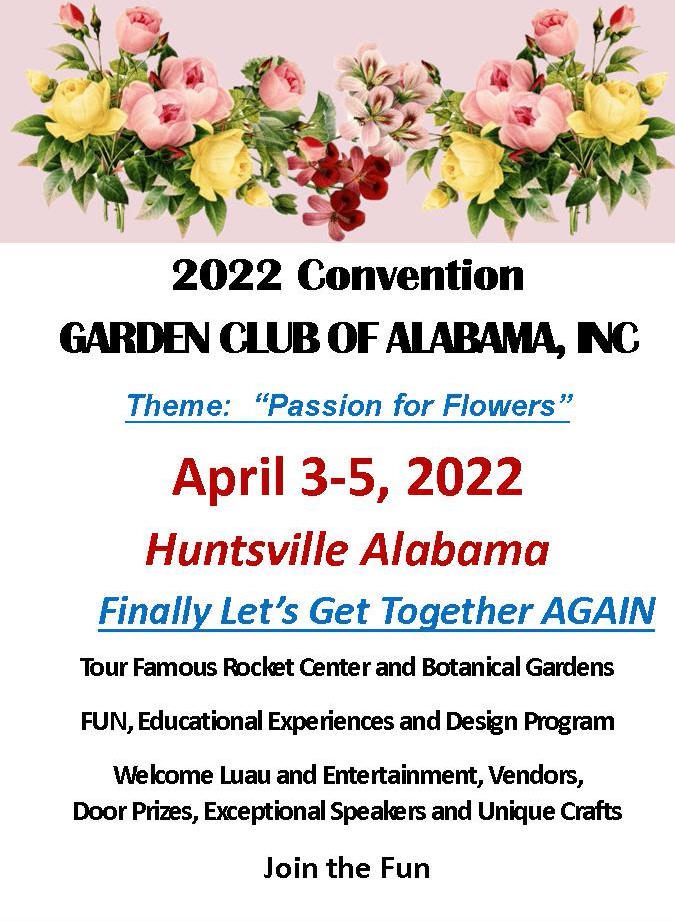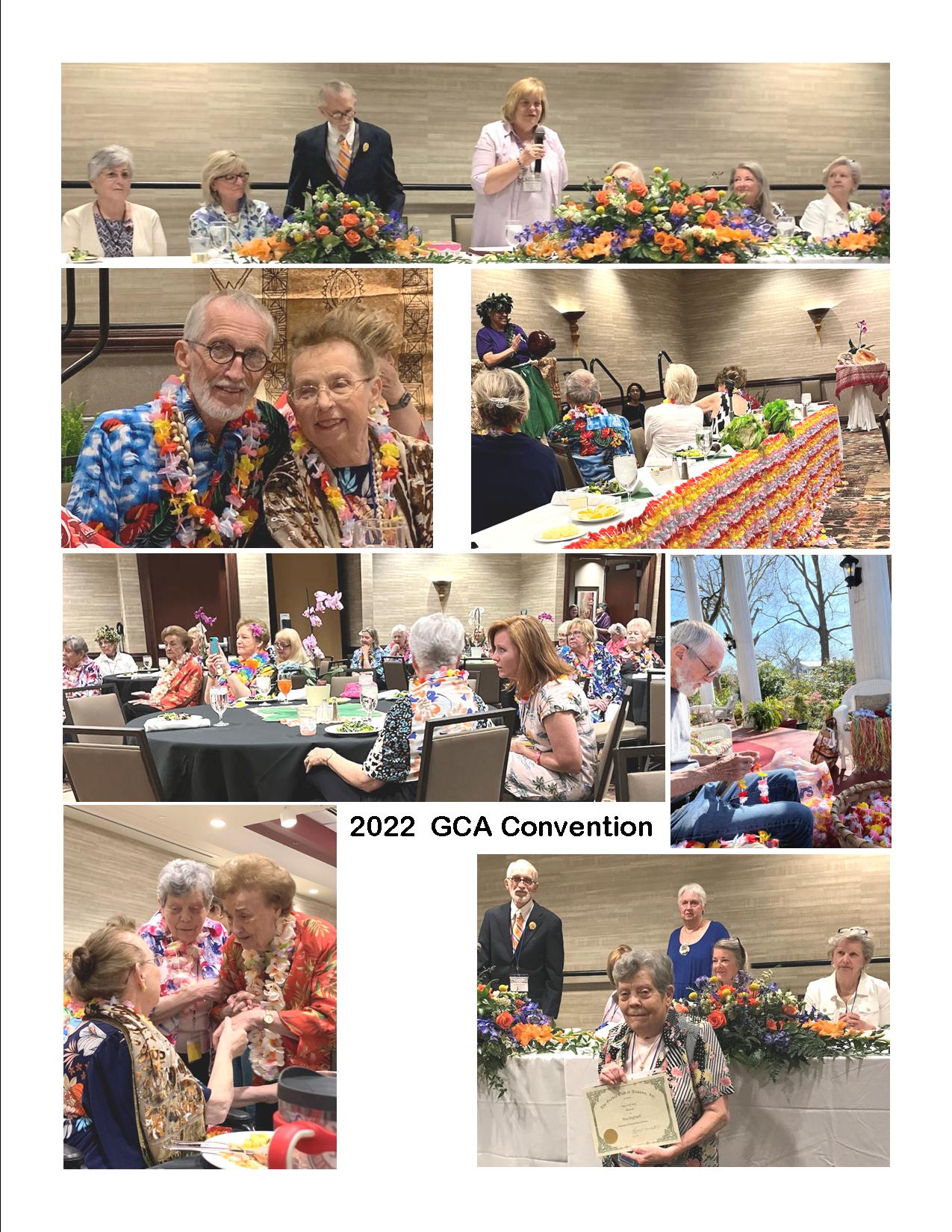 ---
2020 GCA Convention Team 
A big thank you goes to our 2020 GCA Convention Team  for all the work they have done in preparation for the event. As you all know, it takes many months of planning and work to prepare for a convention.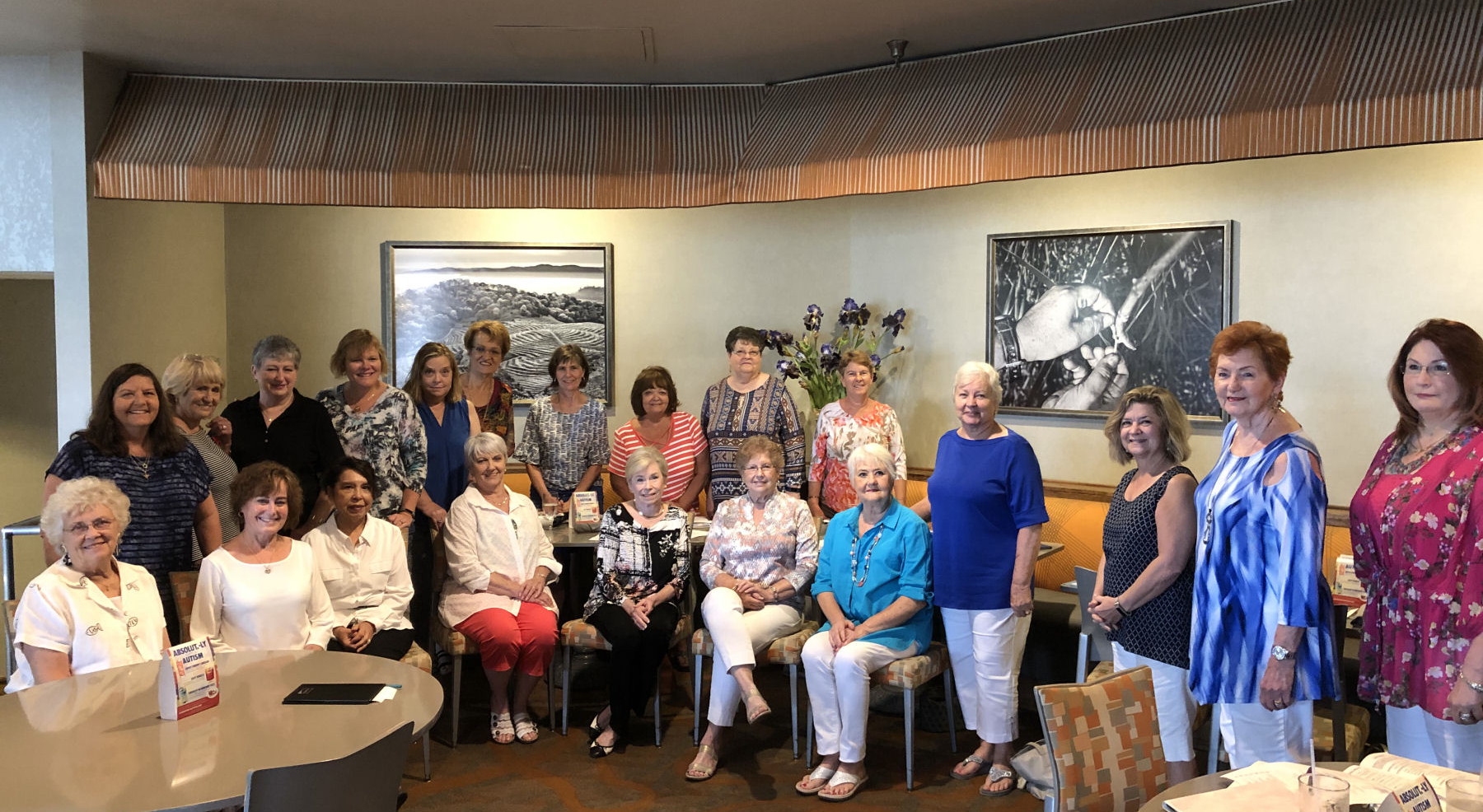 The 2020 Convention Planning Meeting on 9 May 2019 at the Perdido Beach Resort.
---
GCA officers promote 2018 Alabama Garden Club convention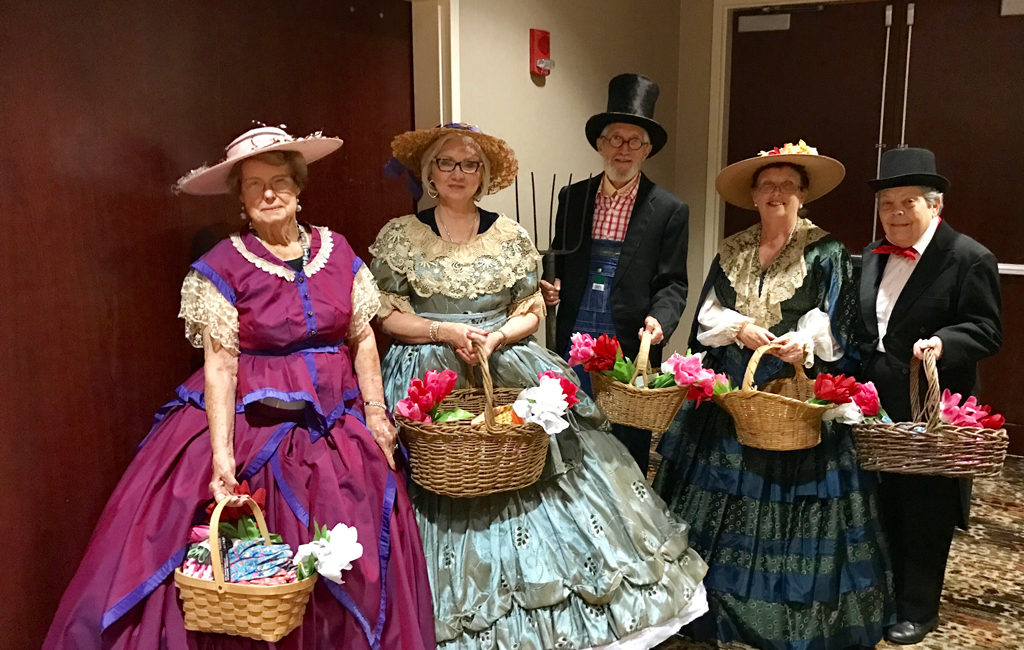 ---
---
2018 Convention Photo Gallery