Member of
The Garden Club of Alabama, Inc.
National Garden Clubs, Inc., Deep South Garden Clubs, Inc.
Chris Johnson
District I Director
Click here for email
---
District I NEWS
"Garden Club Keeps Tradition, Beauty Alive"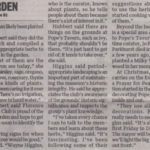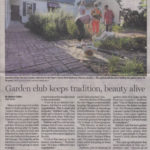 "Members of the Florence Garden Club tend to the Pope's Tavern Herb Garden in Florence on October 7. The garden club has been tending the garden there for 70 years."
by Monica Collier, Staff Writer, TimesDaily. Photo by Allison Carter
Click each image to open PDFs of the article.
Federated Garden Clubs of Huntsville & Madison Co. Celebrate 65 Years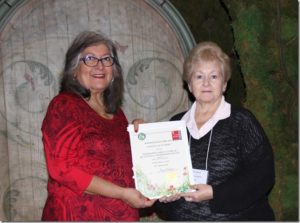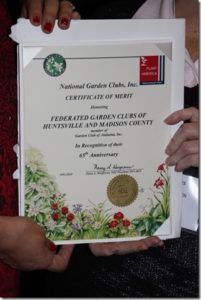 ---
District I Fall Meeting 2018
October 25, 2018 in Red Bay
DISTRICT I Fall Meeting Photos 2018
Theme  –  "Dragons and Damsels In My Garden"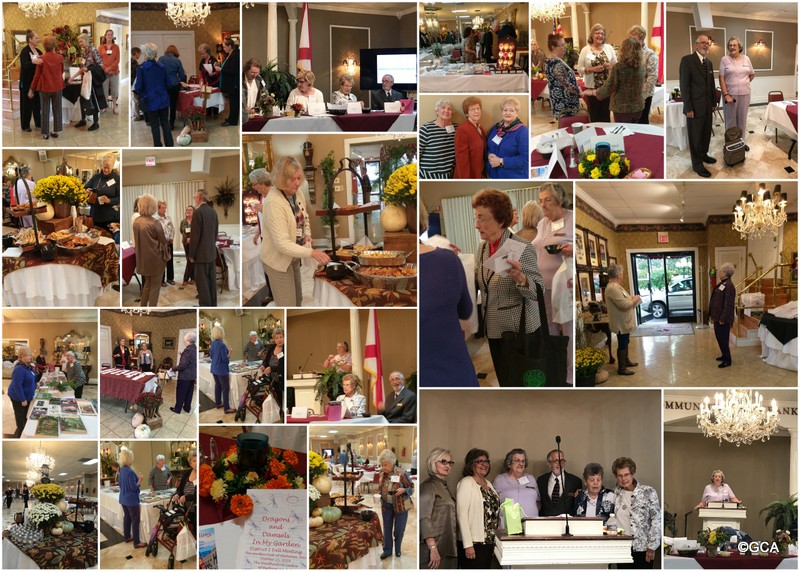 ---
Distict I Photo Gallery
District 1 Fall Meeting – 2017
District I Projects
District I Garden Club members volunteer many hours each month at the Huntsville-Madison County Botanical Garden.
Members of Forever Green Mountain Garden Club, Huntsville District I in front of their display window at the library promoting Garden Club Membership.

The membership display made by Forever Green Mountain Garden Club, Huntsville, District I.
These pictures were featured by NGC.